Welcome. Developers
Documentation & Guides for the Authomation Cloud.
Reference material
Learn how to integrate with Automation Cloud using our API's and client libraries.
Guides
Understanding how your scripts and automations work in Automation Cloud.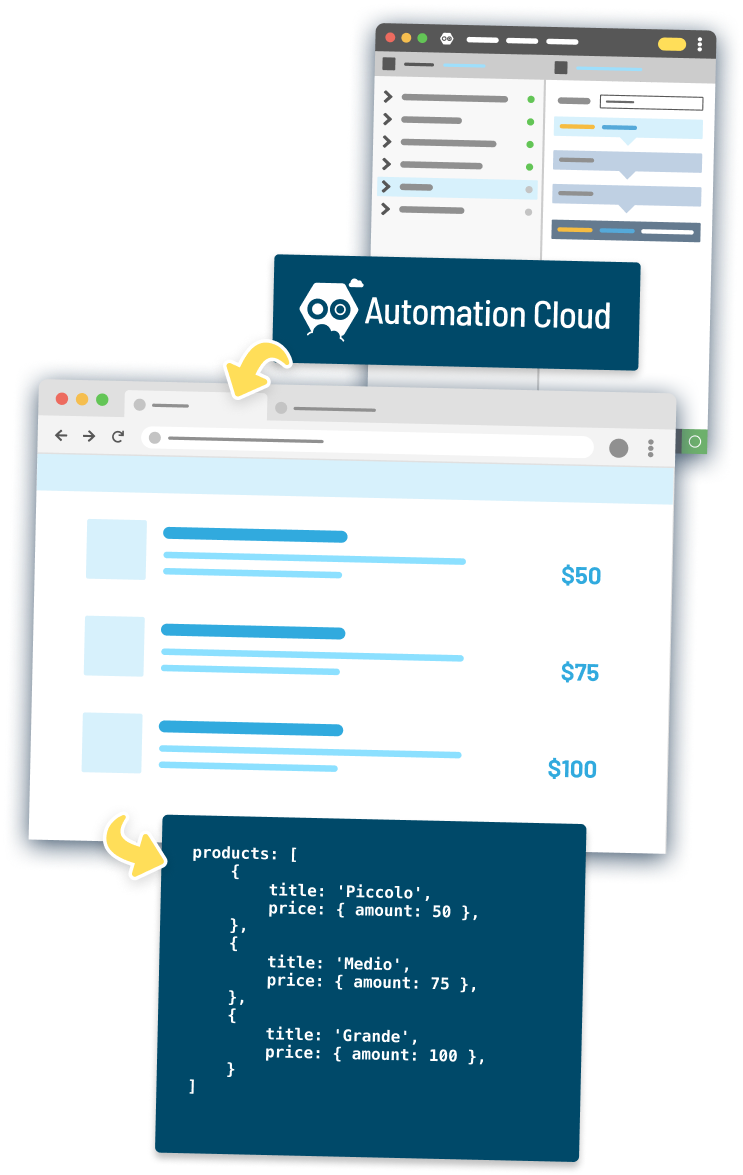 Robot school is a step-by-step tutorial designed to get you scripting in Autopilot, the Automation Cloud's robot training tool.
We'll guide you through the basics before introducing you to more complex automation tasks.
Get Automating!